BSEC to launch financial literacy campaign soon
---
২২ নভেম্বর ২০১৬ মঙ্গলবার, ০৯:১৮ পিএম
শেয়ার বিজনেস24.কম
---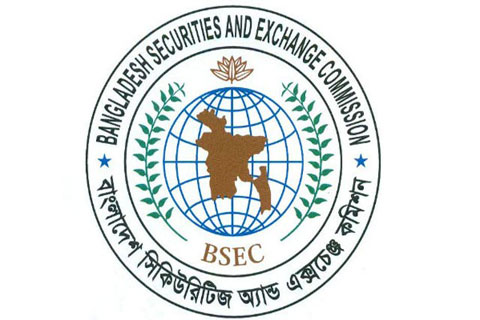 The securities` regulator is set to launch the nationwide financial literacy programmes by next two months in an effort to minimise the risks for investing in the stock market.

Prime Minister Sheikh Hasina is expected to inaugurate the programme, according to the officials of Bangladesh Securities and Exchange Commission (BSEC).

The regulatory initiative of launching financial literacy programmes came in the backdrop of making investments by many investors without proper knowledge and assessment about the risks of the financial markets.

In order to launch the financial literacy programme the securities` regulator is now working to complete required preparation.

"The Prime Minister is set to inaugurate the financial literacy programme along with the BSEC`s own building constructed in the city`s Agargaon," said Mohammad saifur Rahman, a BSEC executive director and spokesperson as well.

He said the financial literacy programme is likely to be inaugurated by the end of the December this year.

"If it`s not possible to inaugurate the programme by the end of December, the inauguration job will be completed by January, 2017," Rahman said.

According to another senior BSEC official, after inauguration of the literacy programme the securities` regulator is likely to arrange an international seminar on financial literacy.

"Later, the regulator will arrange different programmes in different divisional head quarters. Afterwards, the programmes will be arranged in different districts," the BSEC official said.

Meanwhile, the securities` regulator has approved the proposal of opening a financial literacy department at the BSEC office.

The main objective of introducing the financial literacy programmes is to ensure investors` self-protection from financial frauds by making them more responsible with a disciplined approach to their hard-earned money.

The securities` regulator has set different timeframes in implementing literacy programmes by providing nationwide instructions, formulating committees and councils comprising different stakeholders of the capital market.

The short term goals will be implemented during 2016-17 targeting existing investors, employees of stakeholders, teachers and trainers, defense officers, judges, lawyers and journalists.

Midterm programmes will be implemented during 2018-19 and the target groups will be school, college, universities, civil and public servants, private sector officials, NGO employees, physicians, engineers and middle income group.

And Long term programmes will be implemented during 2020-21 targeting the home makers, retired personnel, businessmen, workers and general public.

Apart from the involvement of both the bourses, other professional bodies will also work with the BSEC in launching financial literacy programmes.

The professional bodies are Institute of Chartered Accountants of Bangladesh (ICAB), Institute of Cost and Management Accountants of Bangladesh (ICMAB), Institute of Chartered Secretaries of Bangladesh (ICSB), Bangladesh Institute of Capital Market (BICM) and Bangladesh Institute of Bank Management (BIBM).

Some business schools will also be involved with the campaign.